The
complete voice

and messaging management solution
Reduced costs. Increased productivity. Grow your voice and messaging business with the platform trusted by carriers worldwide.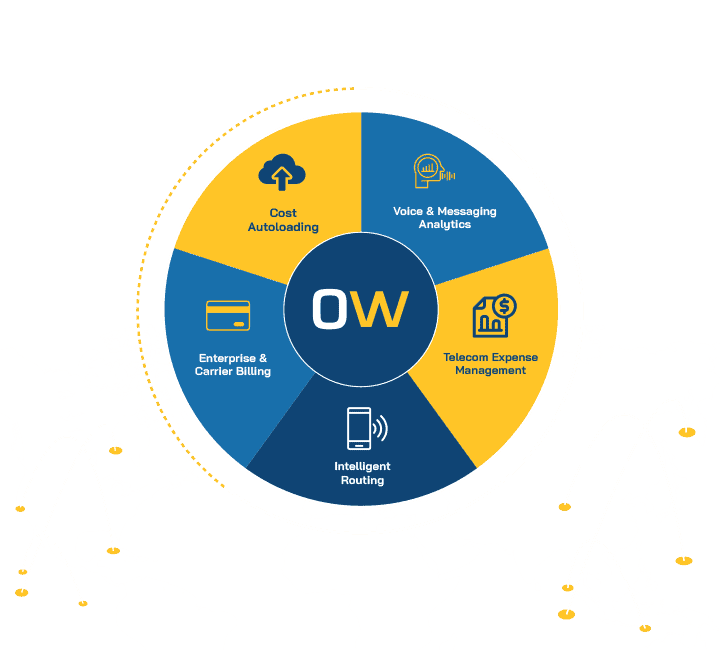 Don't get forced into paying for services you never use. Mix and match modules for your unique business needs.
Voice & Messaging Analytics
Fraud
Take action on everything from Toll Fraud to Auto Dialers before it can impact your bottom line.
Learn more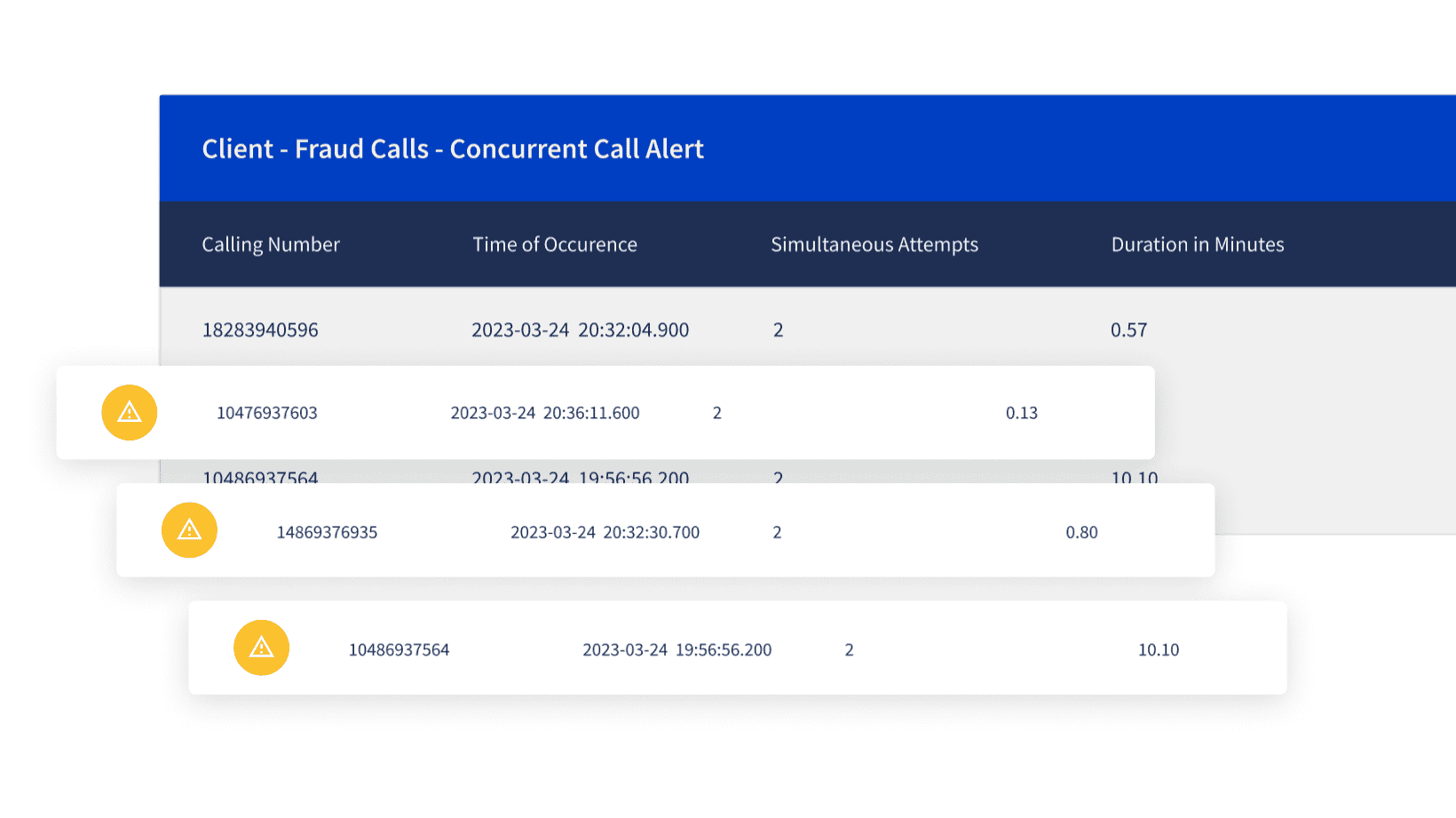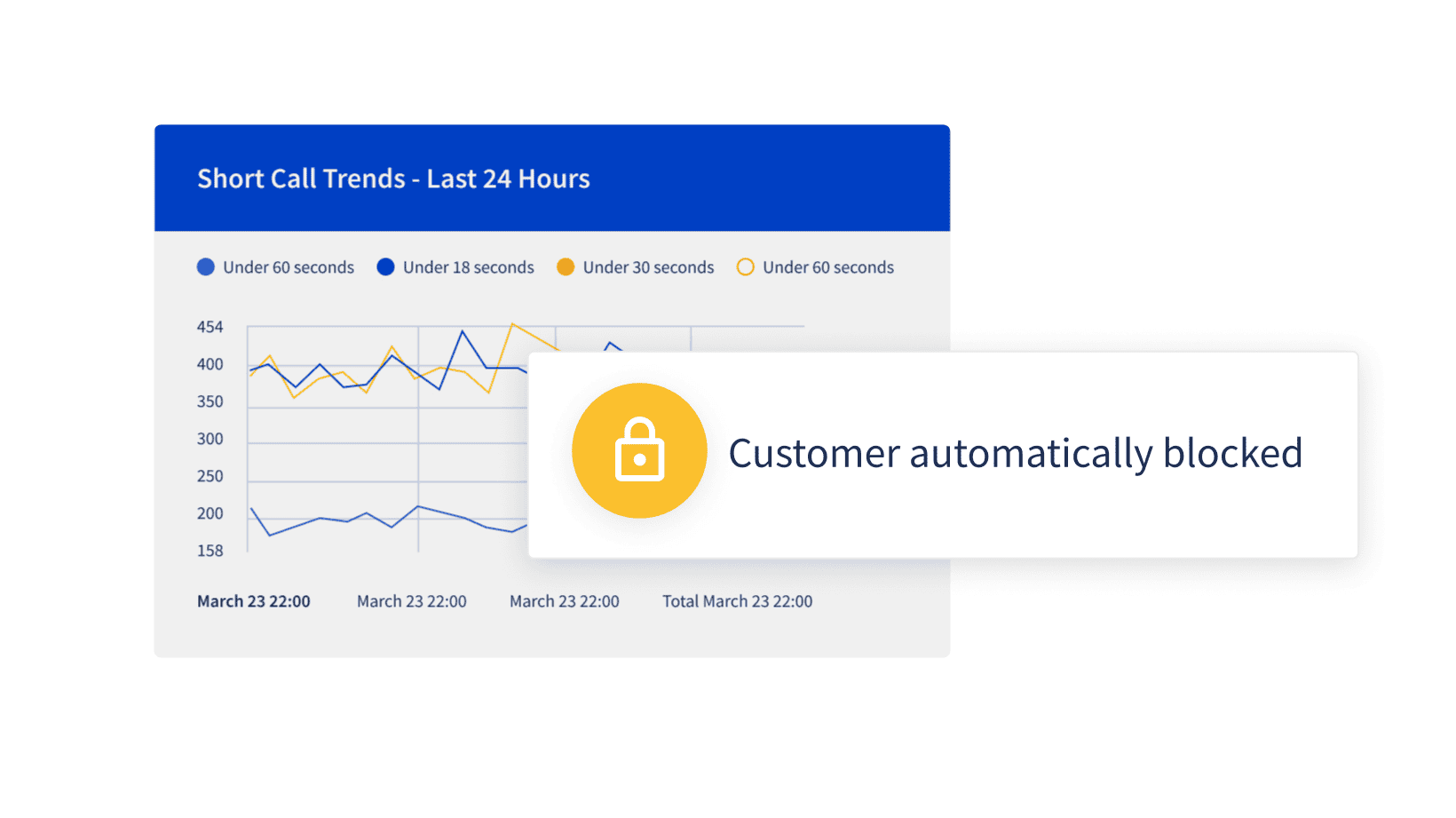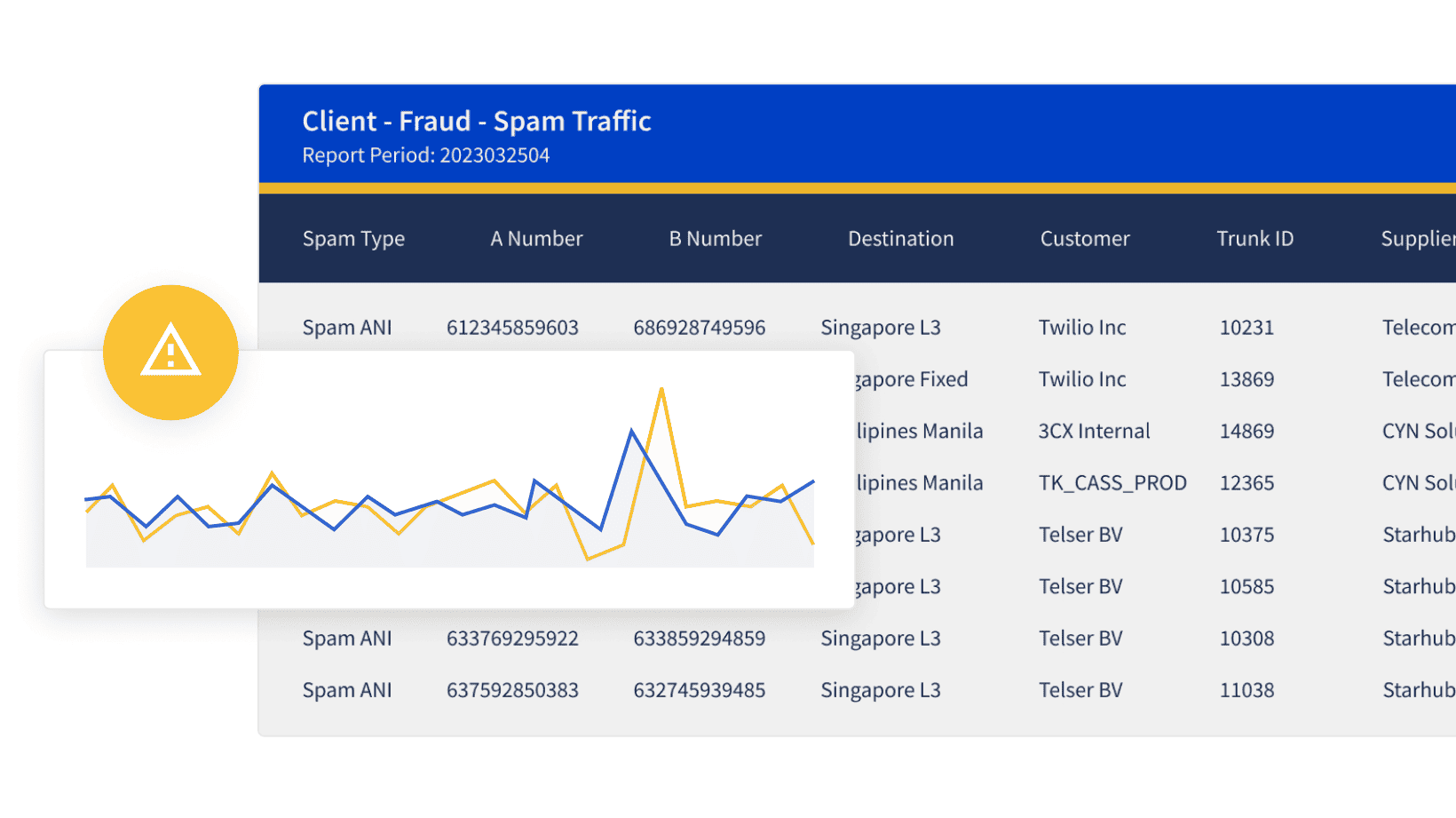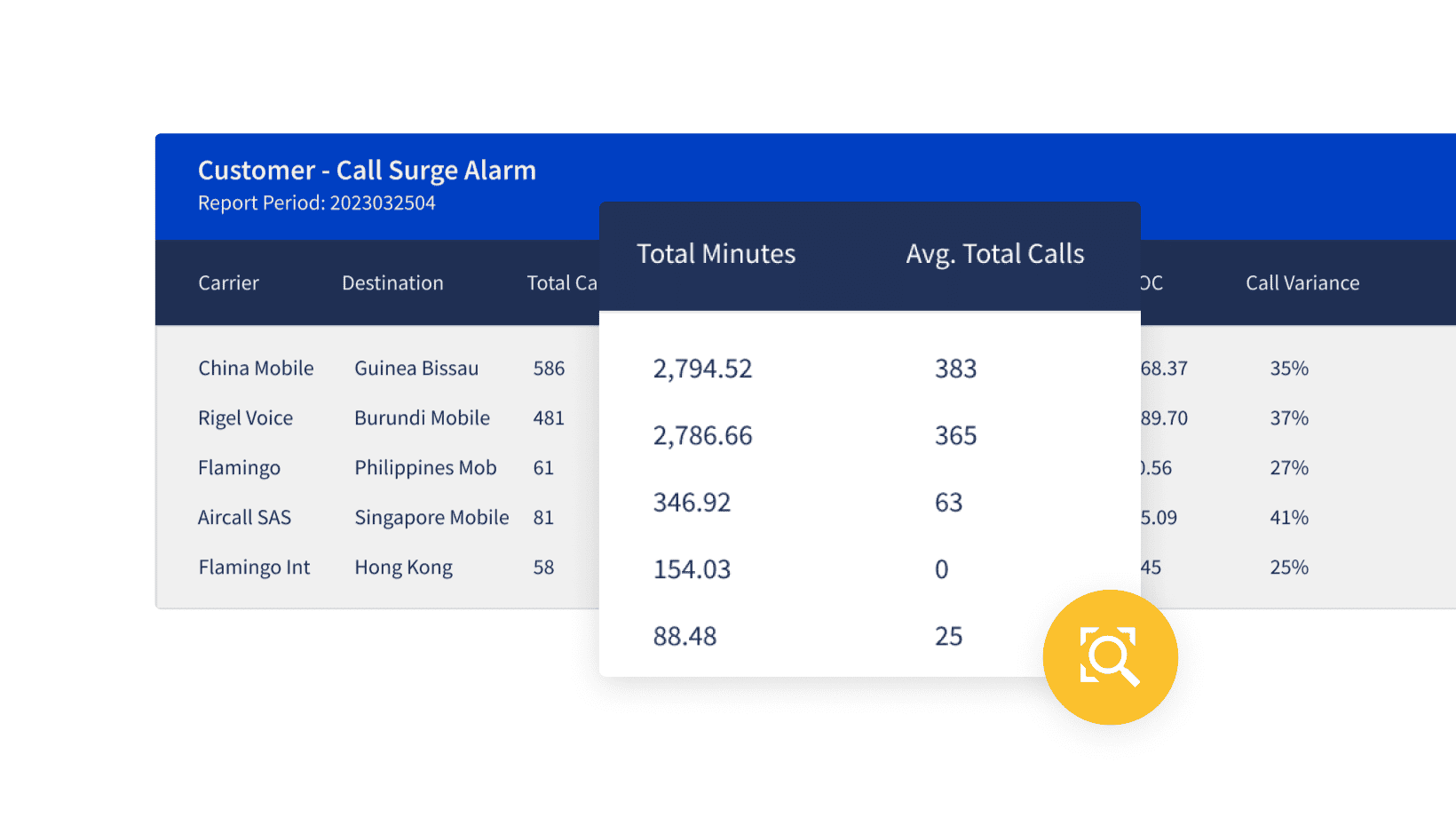 Enterprise & Carrier Billing
Telecom Expense Management
Telecom Expense Management
A consolidated reporting view of cost and usage from each Carrier Supplier
Learn more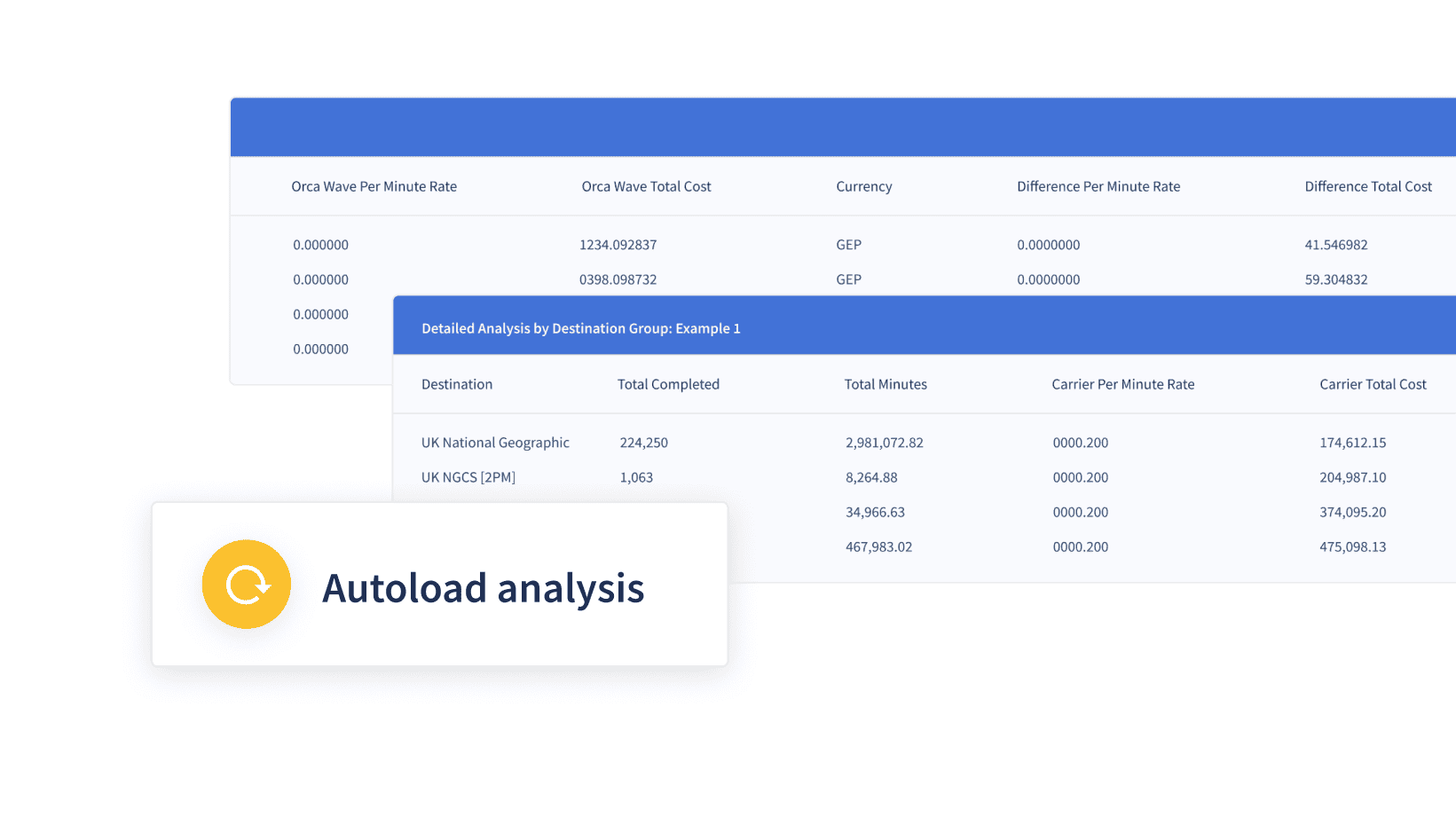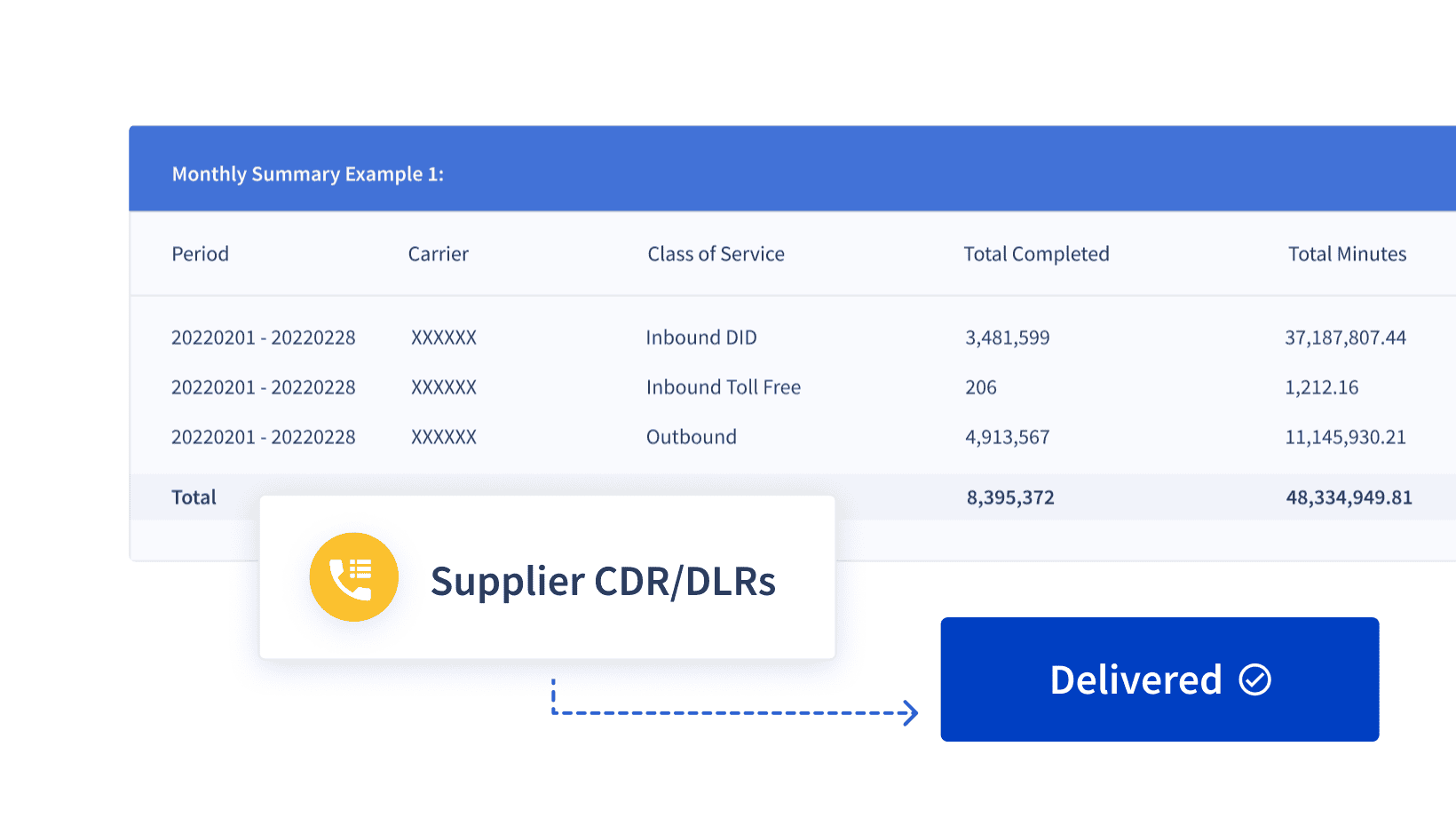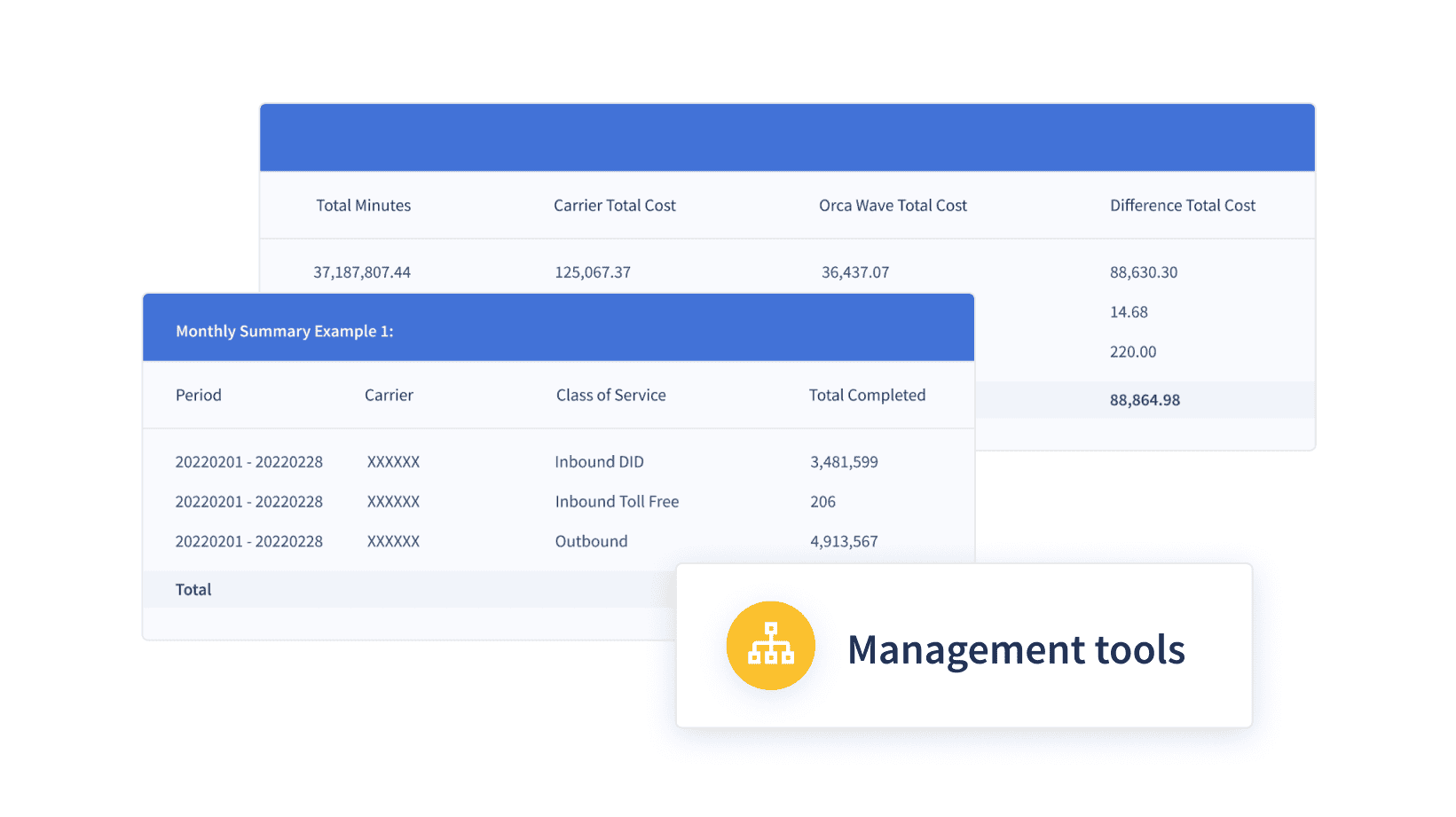 Intelligent Routing
Real-time routing optimization for both voice calls and text messages.
Learn more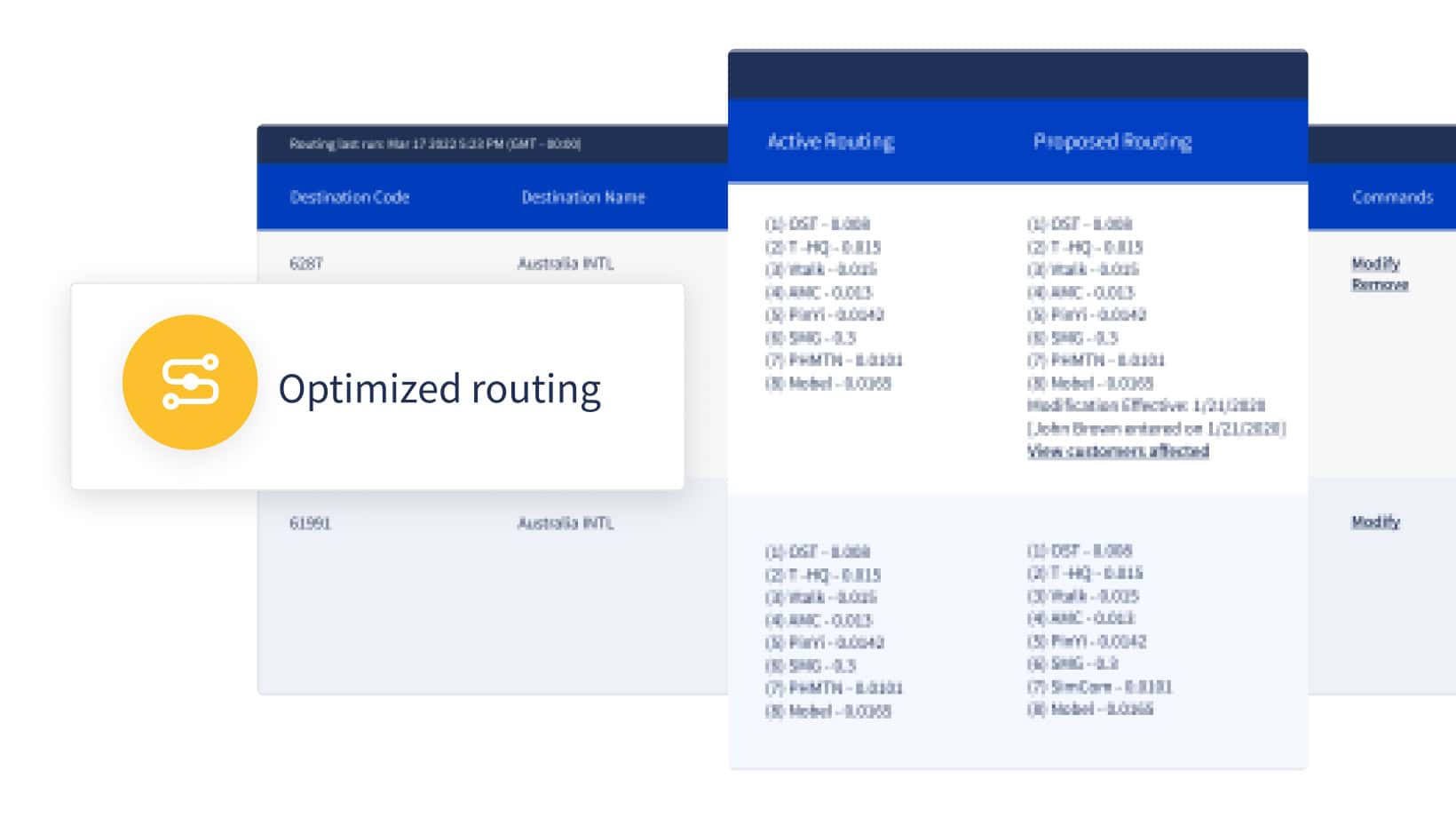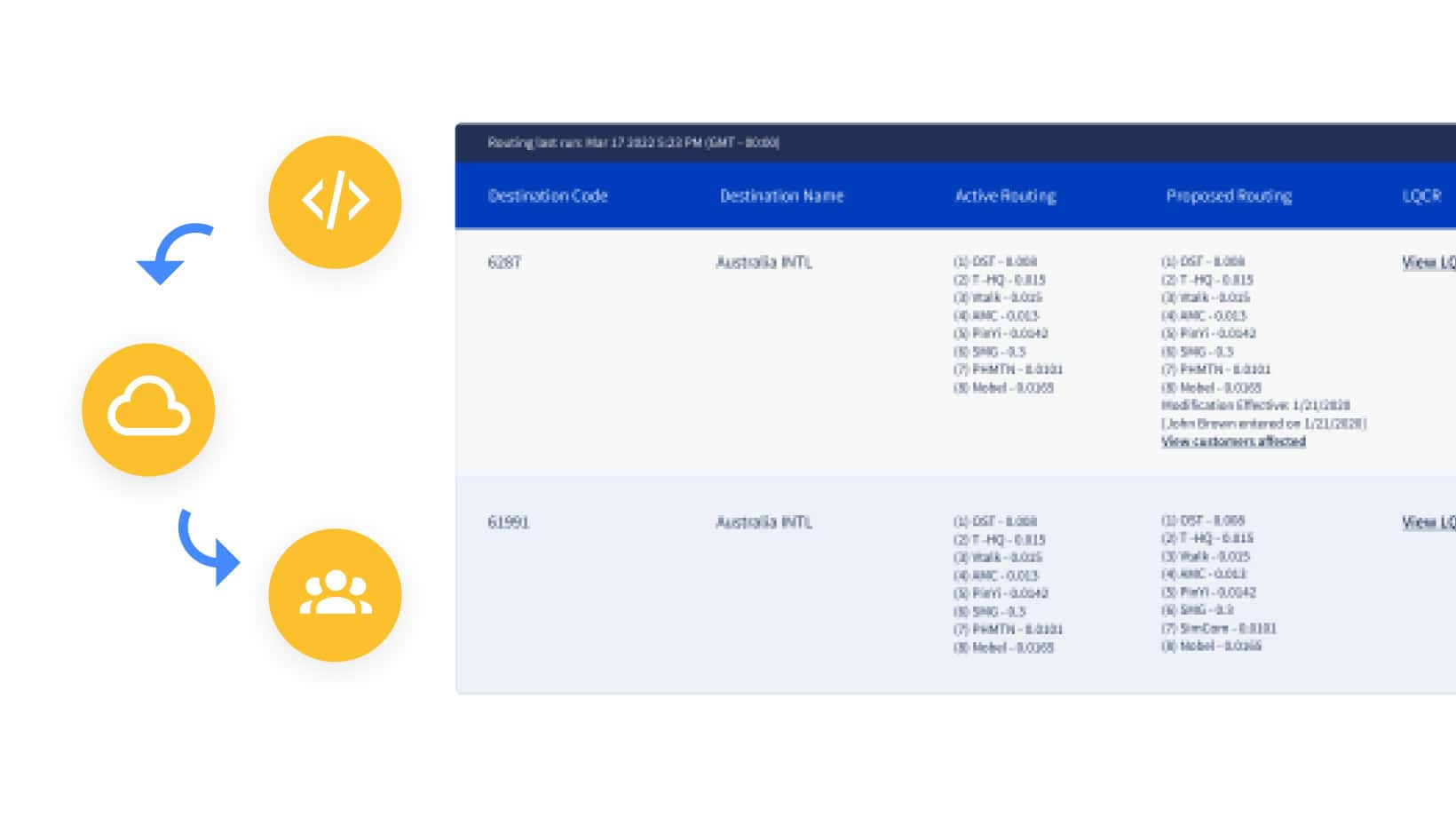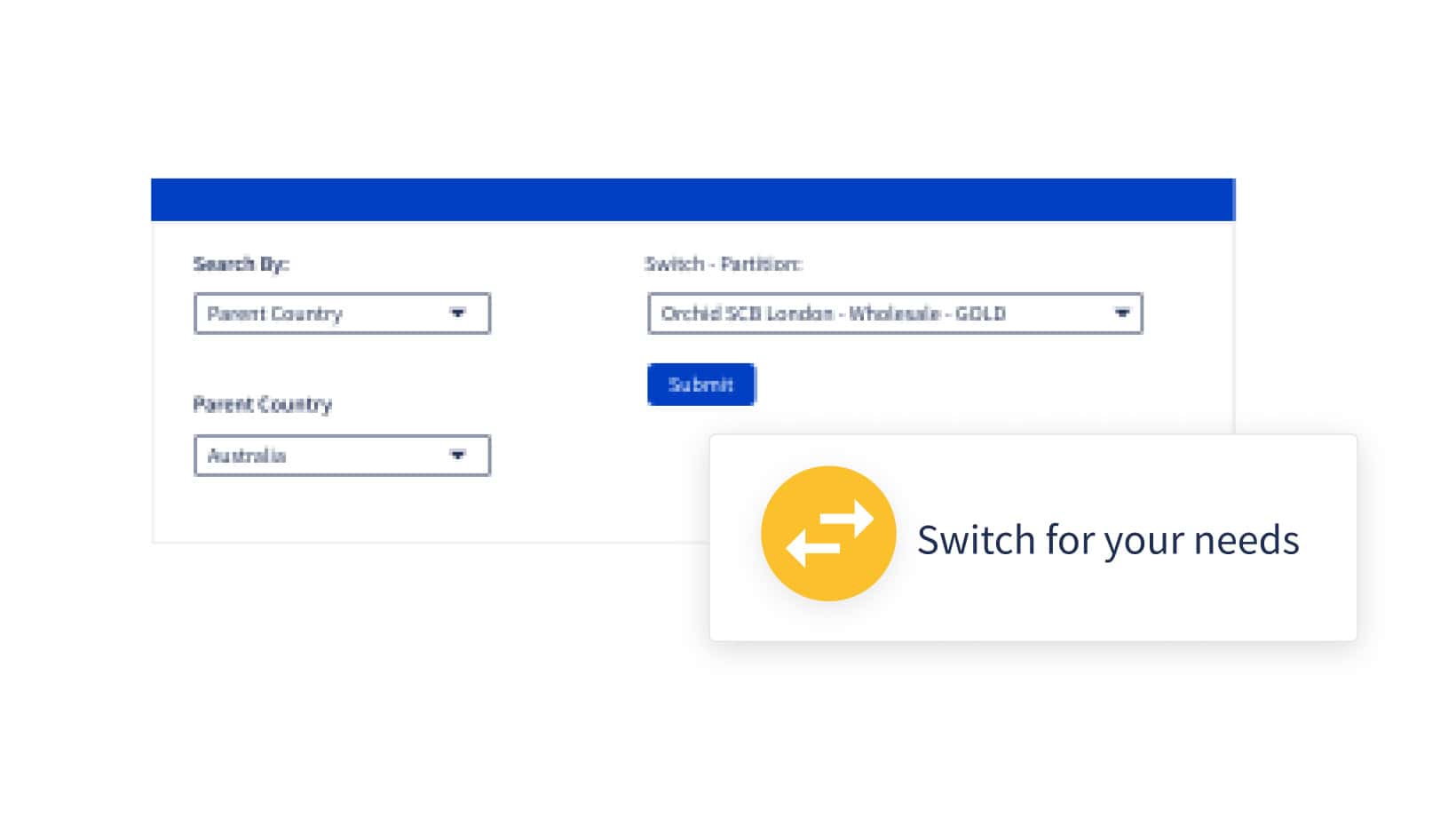 ON THE BLOG
Private: Announcing Autoloading 2.0! – Comprehensive Supplier Cost Sheet Management and Automation
A trustworthy automated process to load those pesky but necessary carrier cost sheets! Loading those carrier cost sheets have historically been a time consuming, frustrating and busy work activity. "I spent years of my career loading and reloading the same carrier cost sheet.  What a waste of time."  Carrier Sales Engineer Thanks to Orca Wave, […]
Read More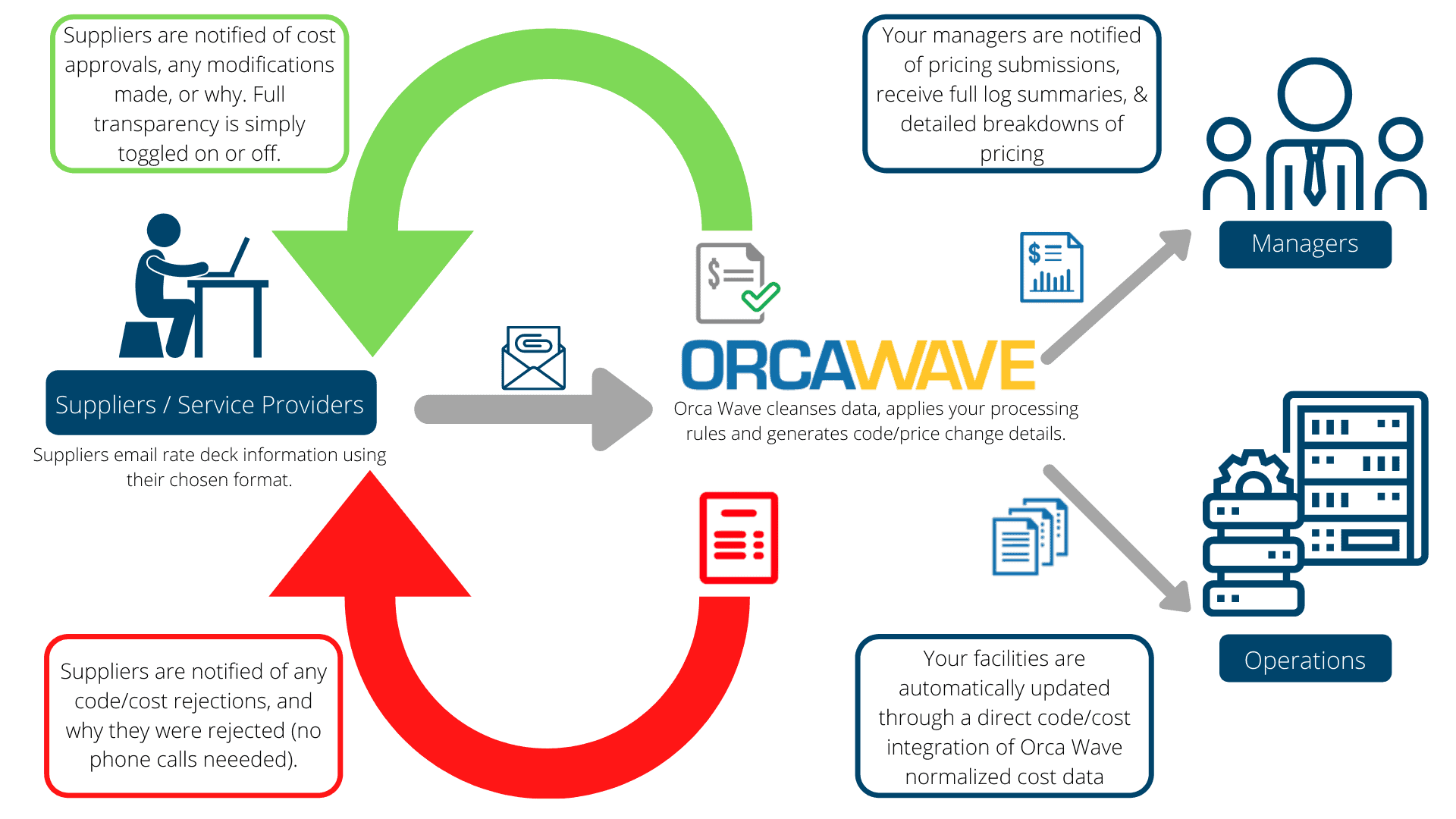 We partnered with your favorite softwares to offer you a suite of products that fit your business needs.
The partnership hopes to bring an enriched product suite targeted to carriers and large enterprise toll-free…
The partnership hopes to bring an enriched product suite targeted to carriers and large enterprise toll-free…

Partnering with Orchid's Service Analytics ensures that our customers get rich insights into both the… 
ANNOUNCEMENT
Orca Wave Announces Authorized Distributor Partnership with Somos
AUGUST 31, 2021 – SEATTLE, WA – Orca Wave, the complete voice and messaging management solution for carriers and enterprises alike, are pleased to announce their partnership with Somos, a leading registry management and data solutions provider, as an Authorized Distribution Partner. As an authorized distribution partner, Orca Wave is adding to their product suite […]
Read More