Intelligent voice and message routing software for all switch types. We optimize for QoS, profitability and YOUR unique rules. Complex routing scenarios need a powerful and flexible solution, don't give up on your hard to manage destinations.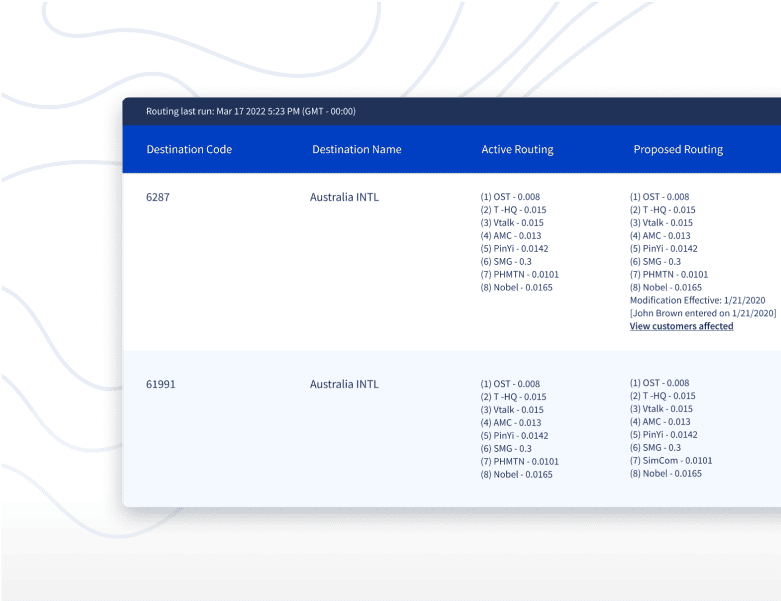 Our routing software integrates with all switch types to enable end-to-end automation of routing actions, route blacklisting, margin protection, fraud management and more.
Capture Difficult Revenue
Proactive traffic and route efficiency analysis helps maintain QoS commitments, and protects against extreme cost changes and fraud on your more interesting route offerings.

No limits placed on your code breakouts, routing plans or your suppliers. Manage US Domestic and International routing to meet your needs.
Advanced Supplier Cost Management Tools
Hands-off approach to managing carrier cost sheets in their native format. Save time and eliminate errors.