Orca Wave is a telecom software solutions company focused on creating an environment that keeps the customer at the forefront, while creating a positive work environment for team member growth and work/life balance.
Orca Wave is an experienced team of telecom and software professionals whom have worked together in the international and U.S. telecom space since 1997, committed to delivering valuable knowledge from information. In 2002, Orca Wave was founded by John Rivenburgh and Jeri Wait.

Orca Wave's BlueWater Software provides real time, intelligent solutions, architected to accelerate any world class information provider to global leader, as measured by quality, profit and revenue. The software platform has been the voice engine for a number of the leading Global Tier One Carriers and innovative new market entrants including wholesale, wireless, application and VoIP providers. The BlueWater Platform has been greatly expanded to incorporate the fast-growing messaging business.

Messaging Management solutions have been added to the Orca Wave suite of services via leveraging our data analytics experience, knowledge of the communications business, robust architecture and talented development team. Our messaging services include business and enterprise solutions, partitionable intelligent SMSC platforms and message trading.

Our team's goal is to make our customer successful in their business with a variety of competitive software tools and services. Orca Wave"s innovative solutions are created to provide our clients with flexible choices and no barriers, that will easily integrate to a multitude of future enhancements.
Orca Wave's commitment to service is well known in the industry with fast response times from experienced team members, able to manage complex CDR disputes, unique reporting requirements, multi-switch routing, billing optimization and rating management.
We at Orca Wave are committed for information security while providing Voice & Messaging Management solutions, ensuring that confidentiality of information is assured. Integrity of information is maintained. Information is made available only to authorized users when required. Information is protected against unauthorized access compliance to all applicable statutory and regulatory requirements. Orca Wave reviews the Information Security Management systems for continual improvement.
Contact helpdesk@orcawave.net with any questions on our security policy.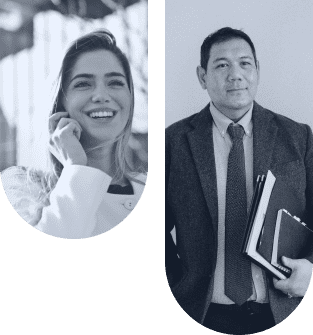 We are celebrating 18 years of creating comprehensive platforms for our customers' success! Come join us as we work to protect their investment in network assets and accelerate growth and profitability. At Orca Wave, you'll have the opportunity to work with our global customer base of wholesale and retail telecommunication carriers, MVNOs, CLECs, PTTs, wireless, conferencing, enterprise and financial institutions. Our team prides itself in listening closely to all customer needs and requirements and translating those needs into highly useful features and functionality to enhance their position in the marketplace. We are constantly developing methods to streamline our customer's internal processes and data gathering and analysis.