Orca Wave Expands the Industry-Leading Automated Vendor Analysis Solution with XConnect
Orca Wave, the leading provider of software-based carrier management solutions for the telecom industry, has successfully launched their new Auto Loading and Vendor Analysis service to voice and SMS carriers looking for increased efficiencies and to those carriers who want to scale their own cost loading.
The recent addition to the BlueWater carrier management software suite introduces automated carrier rate loading tailored to the Orca Wave customer's unique requirements. Auto Loading and Vendor Analysis by Orca Wave was developed as a result of significant industry demand to streamline carrier management through real-time connectivity and to offer a more competitive solution.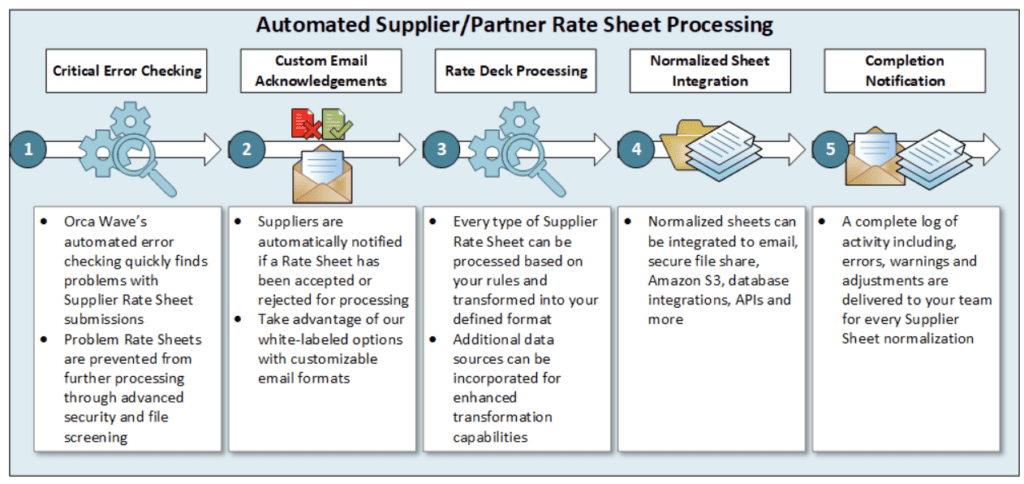 Providers of wholesale voice, IPX, Interconnect carrier, and ITSP services face several challenges such as lack of visibility, adapting to changes in the network and traffic, predictability and consistency in delivering real time voice, video, and multimedia services over IP networks. Orchid Platform Analytics and QoS feature provides necessary functionality and tools to address the issues prevalent in IP networks. Orchid's Service Analytics ensures that our customers get rich insights into both the Operations and Business aspects of their deployments from deep data analysis on signaling and media packets. It also provides comprehensive reporting to help the customers get complete visibility of their network and service
There are no hidden fees with Auto Loading, but a straight-forward pricing model based upon number of vendors and product types. Orca Wave maintains a strict privacy policy as well, never communicating with your customers without your knowledge and permission.
Orca Wave's Auto Loading is sold a la carte or as part of their BlueWater OSS/BSS solution. For more information schedule a demo today.


XCONNECT + ORCA WAVE PARTNERSHIP BENEFITS