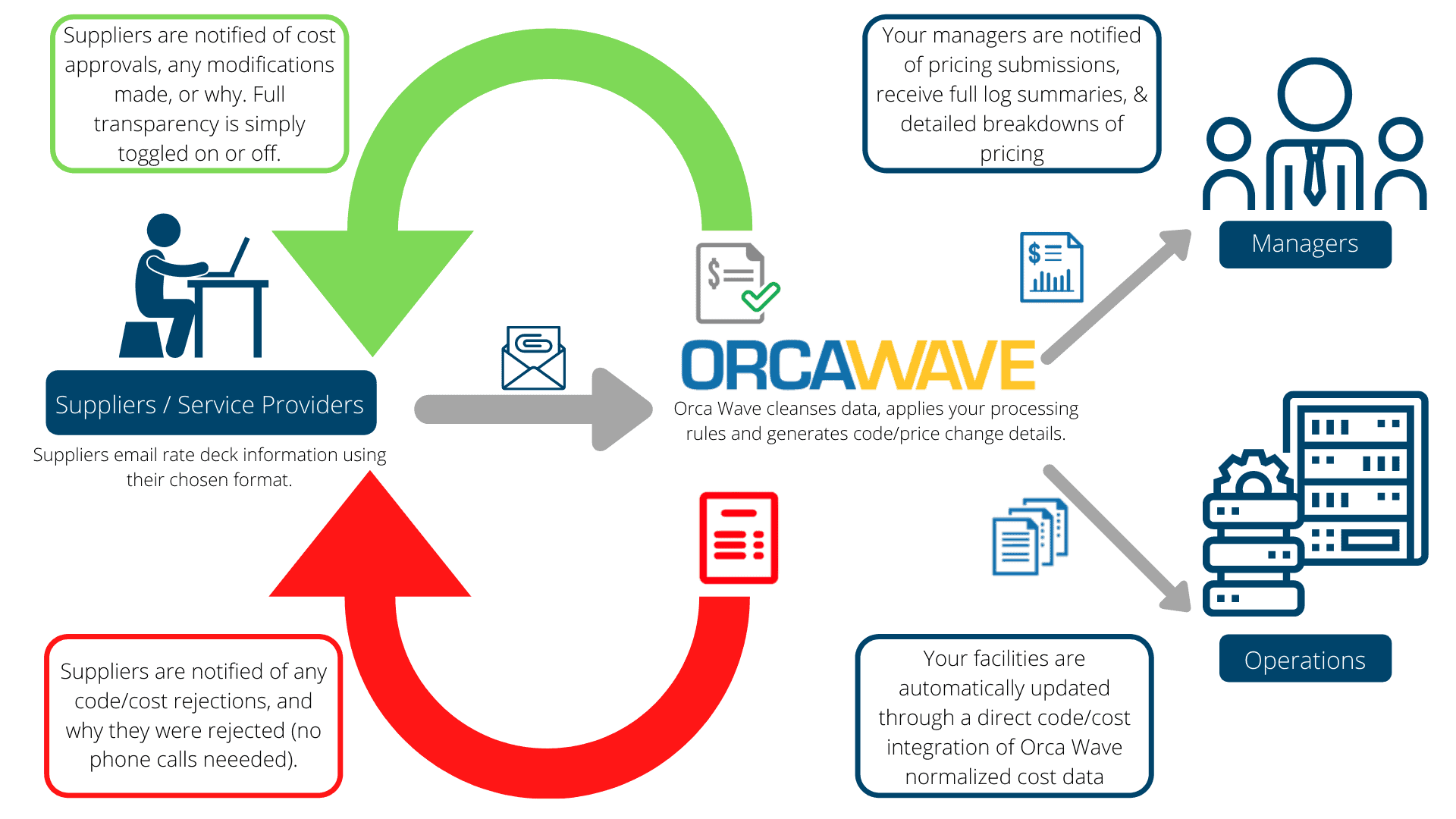 A trustworthy automated process to load those pesky but necessary carrier cost sheets!
Loading those carrier cost sheets have historically been a time consuming, frustrating and busy work activity.
"I spent years of my career loading and reloading the same carrier cost sheet.  What a waste of time."  Carrier Sales Engineer
Thanks to Orca Wave, there is an automated process to easily load carrier cost sheets.  No touch emailed carrier cost sheet submissions allow you to quickly respond to price changes with detailed reports back to you and your supplier, confirming the new costs have been entered.  Now you have time to quickly react to the changes to your customers and improve your margin.
This efficient cost sheet processing service can integrate into your existing voice and messaging systems. Receive timely cost updates as they come in and allow your operations environment to respond immediately
Autoloading turns your suppliers into integrated partners with tools to effectively support you. They receive error reports, code rejections and upload summaries, completely hands off to you.  Your suppliers are no longer forced to change their cost sheets to adhere to your requirements, since the Orca Wave AutoLoading processes the cost sheets using the suppliers own format.  Your supplier now becomes your partner, assisting you in growing your traffic profitably.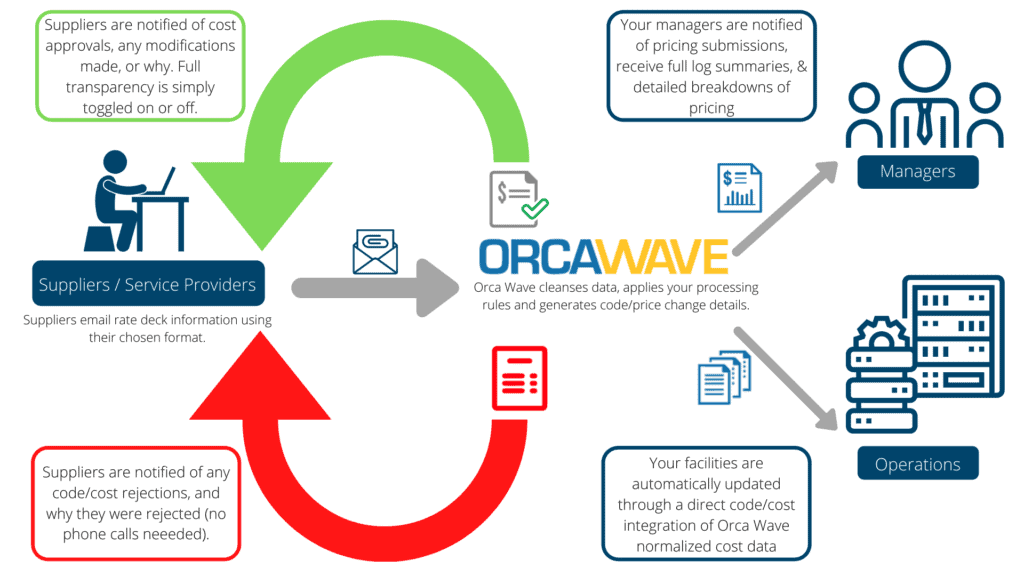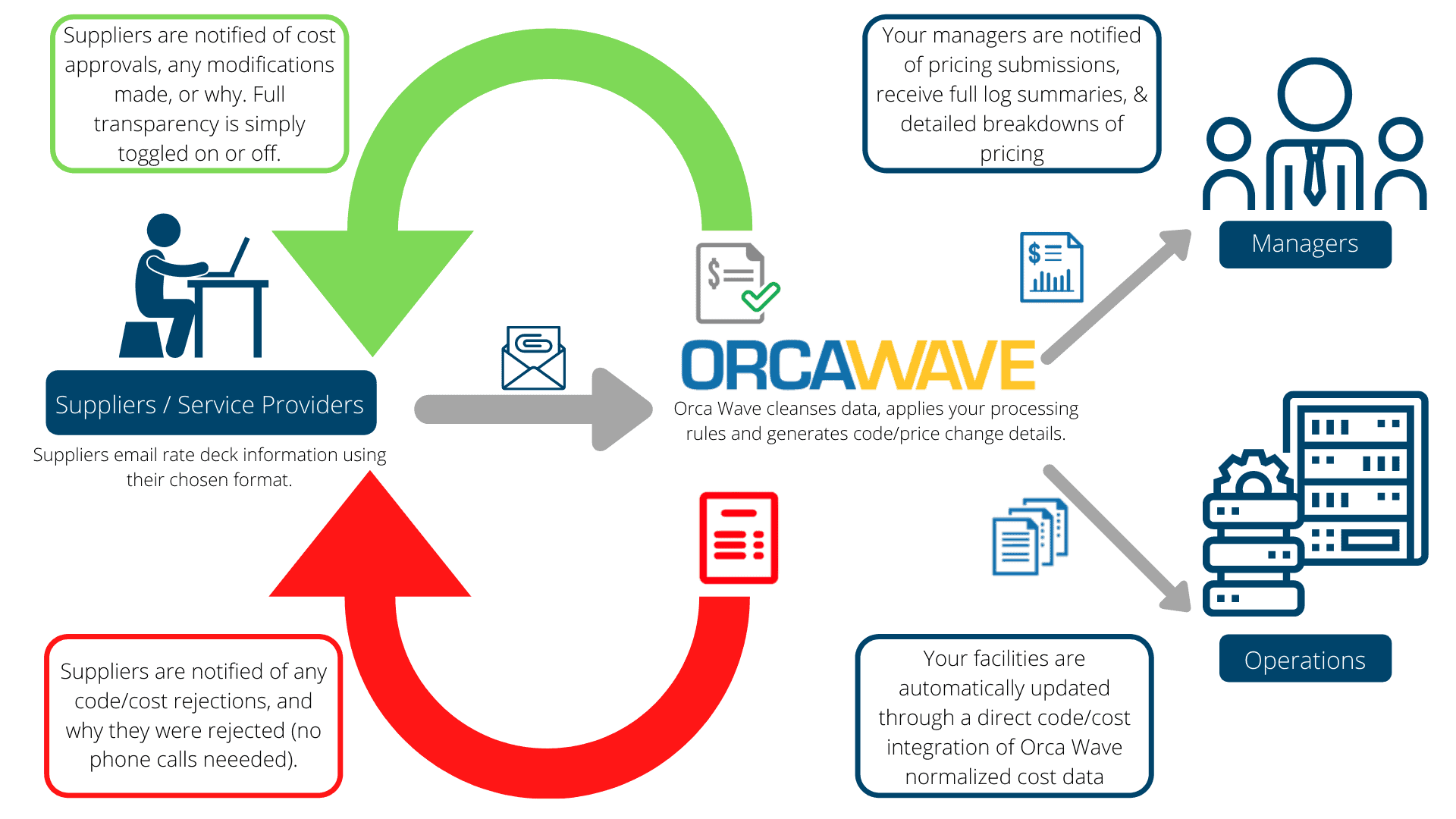 Upgrades offered in the new Autoloading 2.0 and Vendor Analysis include:
Integration of supplier costs direct to your voice and SMS platforms
Configurable cost processing rules
Cost sheet error identification and resolution
Automatic contract terms enforcement
Detailed processing reports for your suppliers
Support for email cost sheet submissions
White labeled email communications and reports
Economical pricing – priced per vendor, not per loaded sheet
VoiceSMS US Domestic, VoiceSMS International cost sheet support
There are no hidden fees with Autoloading, but a straight-forward pricing model based upon number of vendors and product types. Orca Wave maintains a strict privacy policy as well, never communicating with your customers without your knowledge and permission.
Orca Wave's Autoloading is sold a la carte or as part of their BlueWater OSS/BSS solution.